Charity Shops York
Charity shops are widely popular in the UK right now and York is no exception. What better way to spend your day than heading out into York for a look around the charity shops? Taking in the scenery, grabbing a bargain and doing your bit for charity.
Another great thing about the charity shops in York is that they'll take some of your unwanted items. It's proven that having a clean and tidy home reduces stress and improves happiness. Add the gift of giving into the mix and you're onto a real winner.
So, to make things a little easier for you. Whether buying or donating. We've compiled a list of all the charity shops in York. Plus, a map which shows their locations so you can plan a route.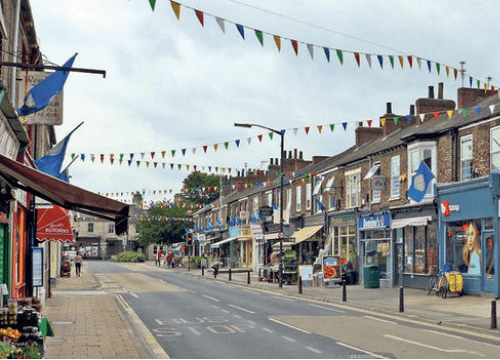 But what if the charity shops in York won't take my items?
Unfortunately, the charity shops in York aren't able to take every item they're offered. Especially bulky items. This is because bulky items aren't easy to store. If you donate a bag of clothes, for example, the shop will sort them into salable goods and recycling. 
But say a shop accepted a sofa or bed which they couldn't sell. Recycling the item would be much more of a concern. As would storage. For these reasons, charity shops are much less likely to take bulky items.
Here at York Recycling, we offer bulky waste collection. You can see our prices and book online 24 hours a day. Or ring our friendly office staff for an instant quote and book over the phone. We can usually be with you within 48 hours and often on the same day. But for now, here's a list of every charity shop in York and their contact details. Happy donating.
List of phone numbers and addresses for charity shops York
Address: 7a Acomb Rd, Acomb, York YO24 3BJ
Phone: 01904 782067
Address: 17 Bishopthorpe Rd, York YO23 1NA
Phone: 01904 651574
Address: 215A Burton Stone Ln, Clifton, York YO30 6EB
Phone: 01904 635917
Address: Norman Collinson House, 70 Walmgate, York YO1 9TL
Phone: 01904 634061
Address: 77 Fourth Ave, Tang Hall, York YO31 0UA
Phone: 01904 411282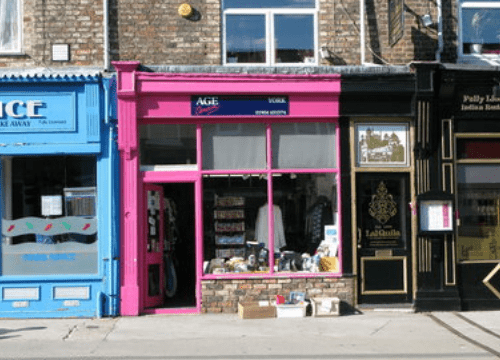 Address: 3 Odsal House, Front Street, York YO2 3BL
Phone: 01904 786184
Address: 42 Goodramgate, York YO1 7LF
Phone: 01904 541117
Address: 14-15 Bridge St, York YO1 6DA
Phone: 01904 678073
Address: 11 Goodramgate, York YO1 7LW
Phone: 01904 612250
Address: 53 York Rd, Acomb, York YO24 4LN
Phone: 01904 780256
Address: 15 Walmgate, York YO1 9TX
Phone: 01904 613329
Address: 50 Coney St, York YO1 9ND
Phone: 01904 629856
It's Donated
Address: 5 Mansfield House, Lowther St, York YO31 7NB
Phone: 07940 070867
Address: 3 Fawcett St, York YO10 4AH
Phone: 028 9070 8610
Address: 4 Acomb Court, Front St, Acomb YO24 3BJ
Phone: 01904 788290
Address: 32 Goodramgate, York YO1 7LG
Phone: 01904 659050
Address: 7 Goodramgate, York YO1 7LJ
Phone: 01904 659001
Address: 69 Low Petergate, York YO1 7HY
Phone: 01904 652749
Address: 46 Micklegate, York YO1 6LF
Phone: 01904 652140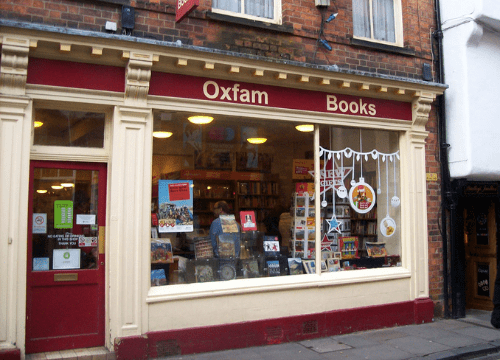 Address: 59 Goodramgate, York YO1 7LS
Phone: 01904 678628
Address: 3, Enterprise Complex, Walmgate, York YO1 9TT
Phone: 01904 848141
Address: 5 Goodramgate, York YO1 7LJ
Phone: 01904 466140
Address: 20 Colliergate, York YO1 8BN
Phone: 01904 651879
Address: 42 Fossgate, York YO1 9TF
Phone: 01904 658167
Address: 60 Layerthorpe, York YO31 7YW
Phone: 01904 629565
Address: Regent Buildings, 6 York Rd, Holgate, York YO26 4LT
Phone: 01904 788063
Address: 68 Fourth Ave, Tang Hall, York YO31 0UB
Phone: 01904 430939
Address: 28 Goodramgate, York YO1 7LG
Phone: 01904 636900
Address: 273 Melrosegate, Layerthorpe, York YO10 3SN
Phone: 01904 411134
Address: 25 Goodramgate, York YO1 7LW
Phone: 01904 639451
Address: 89 Nunnery Ln, York YO23 1AH
Phone: 0330 094 5717
Need more help?
Click here to see what York Recycling can do for you.